PNG Motors has been servicing Papua New Guinea since 1971 and proudly represents Mazda, Hyundai, Ford, Suzuki, and Suzuki Marine throughout the country for vehicles, parts and service.
Forte Marketing has partnered with PNG Motors to establish a strong position on digital channels across the Papua New Guinea market.
On top of developing and maintaining all websites, we take care of their hosting, and premium DNS management. We also run a pixel management system to ensure all marketing tracking is in place.
Project brief
The goal was to build and launch a set of websites representing each brand from start to finish. The brief included updating the global CMS and using a robust framework to simplify their main corporate website while redirecting traffic to each brand.
With different global brand guidelines and assets, the challenge was establishing a common framework we could easily replicate across all sites while ensuring each site's look and feel aligned with each global brand's standards.
Forte Marketing developed the following websites:
With a new range of cars in the line-up in 2022, we implemented and updated the Ford website, which was synchronised with the launch of the new generation Ranger, Raptor, and Everest.
PNG Motors partnered with RMA Automotive to provide a range of Ambulances and Emergency Response Vehicles to the Papua New Guinea market. We developed a custom management system that allows them to market the vehicles and generate leads from the website.
We upgraded their website using Mazda's brand style guide and launched new models, including Mazda CX3 and the new Mazda BT50.
The website includes a test drive booking system and high-quality video to engage visitors and showcase the Mazda models available in the PNG market.
With a broader and less strict set of brand style guidelines, Suzuki presented a few challenges as they sought to implement the different models and sub-brands using different technologies.
In some cases, like the Suzuki Jimny and Marine, they provided a set of HTML pages that needed to be used without significant modifications. For this we added a ReactJS module to facilitate changes and customise some elements for the Papua New Guinea market.
With the S-Presso and the APV, we developed a custom WordPress solution allowing them to manage content and specs while keeping the global navigation across the top of the page.
JMC is the youngest brand for the dealership. Without a strict or set template, we developed a custom website using some of their marketing material and adding video assets to provide an engaging experience for visitors.
We built the new Hyundai website from the ground up using the global brand style guide and photography and asset library.
Including high-quality video and custom landing pages for each model, we also added a lead generation form to capture enquiries. We also developed a simple book-a-service, request a test drive, and brochure download forms.
"We have been working with Forte Marketing for several years, utilising their web development services. Their team consistently delivers tailored and pragmatic solutions that align perfectly with our needs.
Forte's expertise in creating captivating web designs has been a game-changer for us, providing a powerful online presence that attracts and engages customers. Their commitment to excellence and customer satisfaction is unmatched, and we feel fortunate to have them as our go-to partner for all our web development needs."
Steve Lane, Business Development & Marketing Manager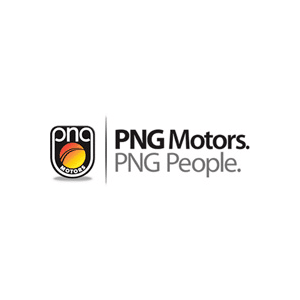 Looking for
a stronger digital
backbone?