Welcome to another episode of Shartara's Shenanigans, where you get to find out what it's like being the marketing assistant at Forte Marketing. Sorry it's been so long, I've been super busy wildin out and time is flying here at the Forte Fortress as we continue to fortify.  (badumtisch! 🥁)  
It's been a while since the last blog, so here are some quick points to help refresh your memory:
I officially started with the team in April 2021, having worked around them for 2.5 years (I knew what I was getting into…)

I began learning how to edit videos with Premiere Pro to help film segments for clients, as well put together our own amazing content

Darren began teaching me the basics of websites
Okay, now that you're all caught up, let's reflect on the past few months. A lot has been going on. We've been to gala balls, golf days and various networking events but it can't all be business. Sometimes we have fun. 😉
In June I signed up to the Cairns Young Chamber (CYC). As a member I've been attending different events, including monthly coffee mornings and their new panel series. The social events have been plenty of fun. We have been to X-Golf at DFO in October and though my team technically didn't win, we definitely had the most laughs. The November 'get together' was spent watching the partial lunar eclipse and chatting at Flynn's Wine and Whiskey Bar in the city. Stunning venue, highly recommend.
In July, the team at Forte organised the best and most unexpected birthday celebration. The day before my actual birthday they surprised me with a costume change and an afternoon session of 80s themed bowling. On the official day I entered the office to balloons and confetti which continued to be scattered with surprises, ending with my very own pinata. All my favourite things. They know me so well.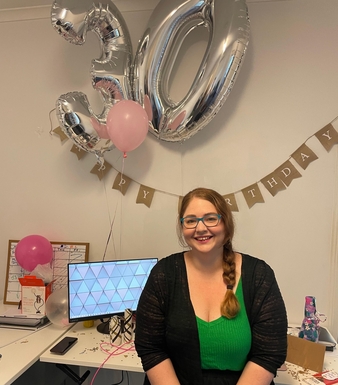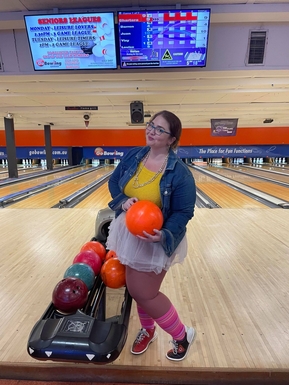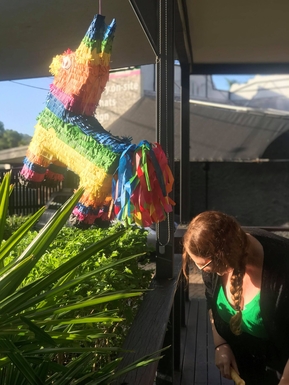 August was a busy month in terms of client work and preparations. We had a stand at the Cairns Chamber of Commerce (CCoC) luncheon which saw the launch of our new digital backbone campaign, complete with an impressive new media wall. This was my first time attending a luncheon with the team and it was interesting to experience.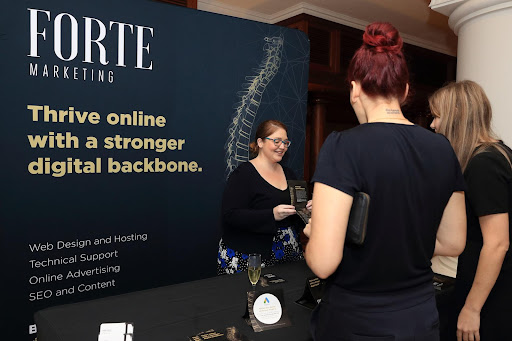 The Annual Cairns Chamber of Commerce Golf Day was held in September and Forte sponsored a hole for the second year in a row. This year's theme was 'Eight-Tees' and was a massive success. All the teams had a great time playing our game '80s Intros' and we were voted best dressed at the end of the day. Which, I mean, obviously. Look at Darren, Juan and I living out our 80s dreams.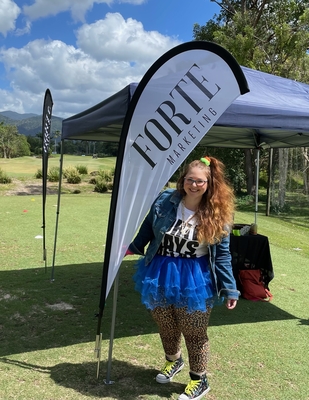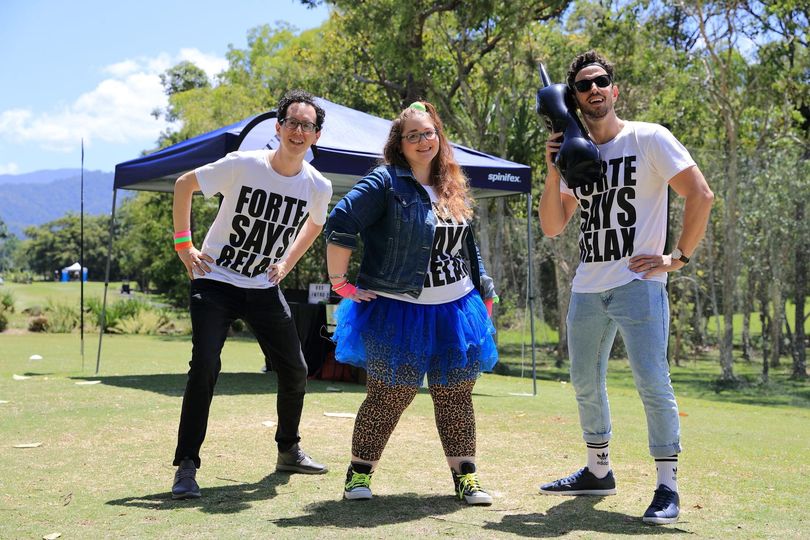 Forte Marketing was nominated for the Marketing and Communications category at this year's Business Excellence (BEX) Awards which was held in October. We dressed in our finest, ate delicious food and celebrated together. We may not have won our category, but we definitely celebrated like we had!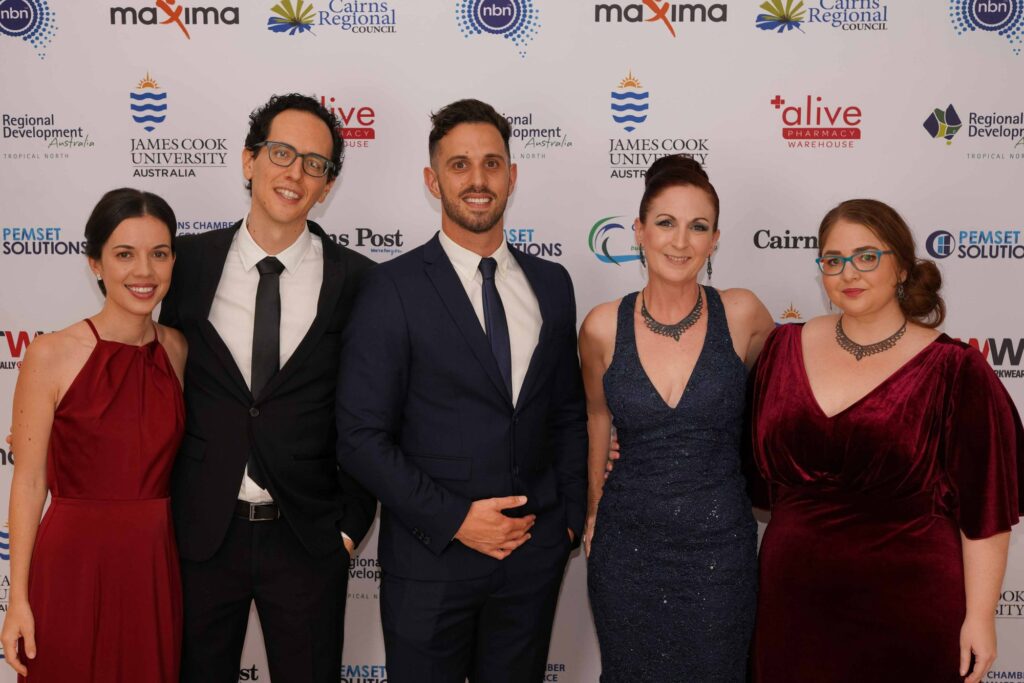 Afterwards, some of us went to Gillies (still all dressed up) and celebrated some more, just to be on the safe side. See photo of my graceful exit at the end of the night with all the essentials in hand.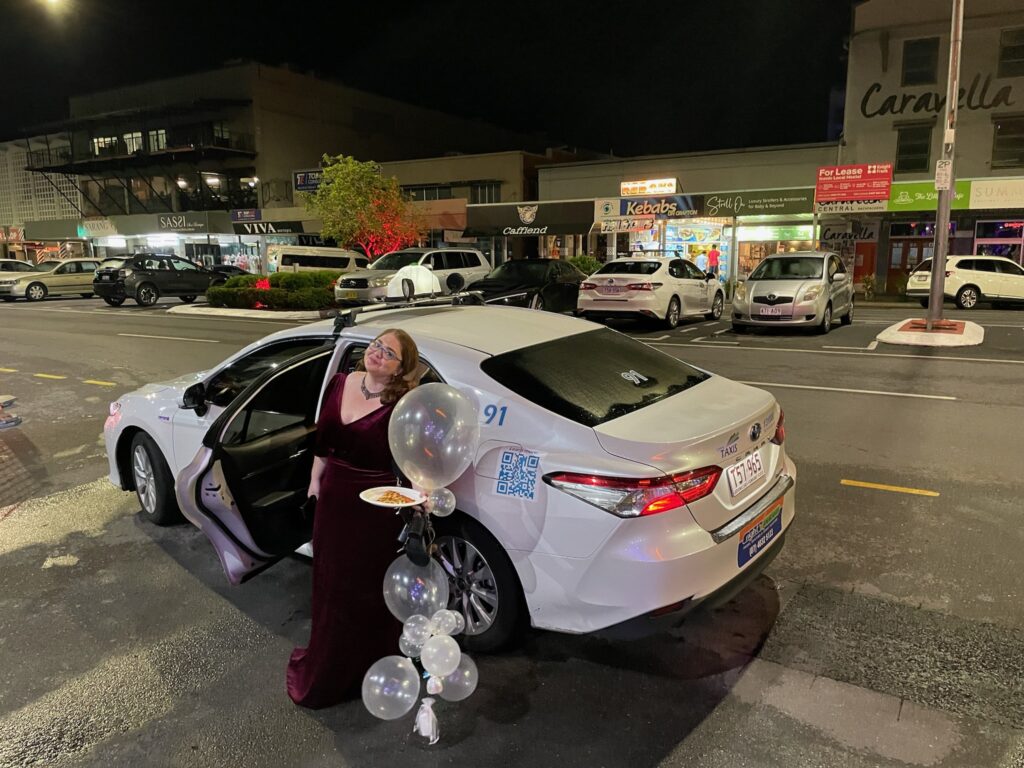 My video editing skills are developing nicely, as are my Photoshop skills. I know that everyone would have been waiting on tenterhooks for an update, so there it is. I can now do more things. I can do them better and faster and am playing around with new ways to achieve success. I'm now branching into After Effects so wish me luck on that. 
Also, we're now on TikTok so keep an eye out for us there. Our videos are a mix of our everyday life in the office as well as marketing related content for your viewing pleasure. Here is a not-so-fun fact; TikTok is hard. And confusing. TikTok creators don't actually have it as easy as everyone thinks and if I wore hats I would take mine off to them. But we're having fun in the process and I am learning a lot along the way. 
It's wild, but if you had asked me 10 years ago what career I planned on having, something in the business world would have been the last thing I'd have said. Now here I am working with some of my favourite people at the best marketing agency of all time. Of all time!  
I love you Kim! *mic drop*.