Welcome, welcome! Grab a nice hot beverage, have a seat and make yourselves at home. It's time for another Shartara's Shenanigans. Yes, it really has been that long already. Wild right?
Alright, first things first, let's get you up to speed. When last we spoke we had just ventured into the world of TikTok, I was dabbling in After Effects, there was a change in the team and we had recently celebrated my one year as an official member of Team Forte. If you so desire you can read about all of those shenanigans here.
Okay, let's go.
July
July, July, what is there to say about July? Oh right. I got an upgraded screen for my computer. She's a beauty and massive.
It was also birthday month! We celebrated Forte's 5th birthday and my slightly more than 5th birthday.
My birthday was golden. Literally. The team continued to show how well they know me by making sure I had a freddo frog ice-cream cake (which broke the freezer haha).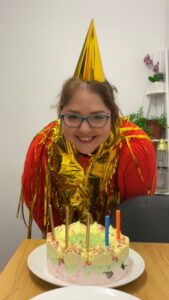 August
This month was crazy. We were doing daily TikToks and getting ready for my favourite day of the year… Golf Day!
September
This year we had hole 11 so of course our theme had to be Forte's 11, complete with a mini casino. It poured down rain this year which meant no sunburn but also meant we were all drenched within an hour of it starting. Haha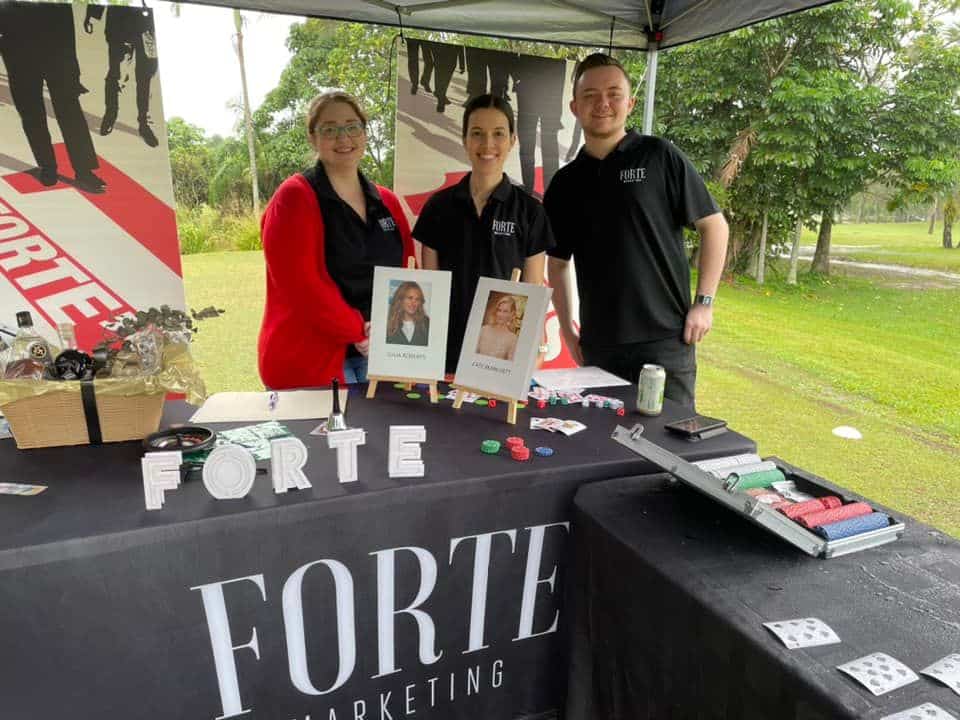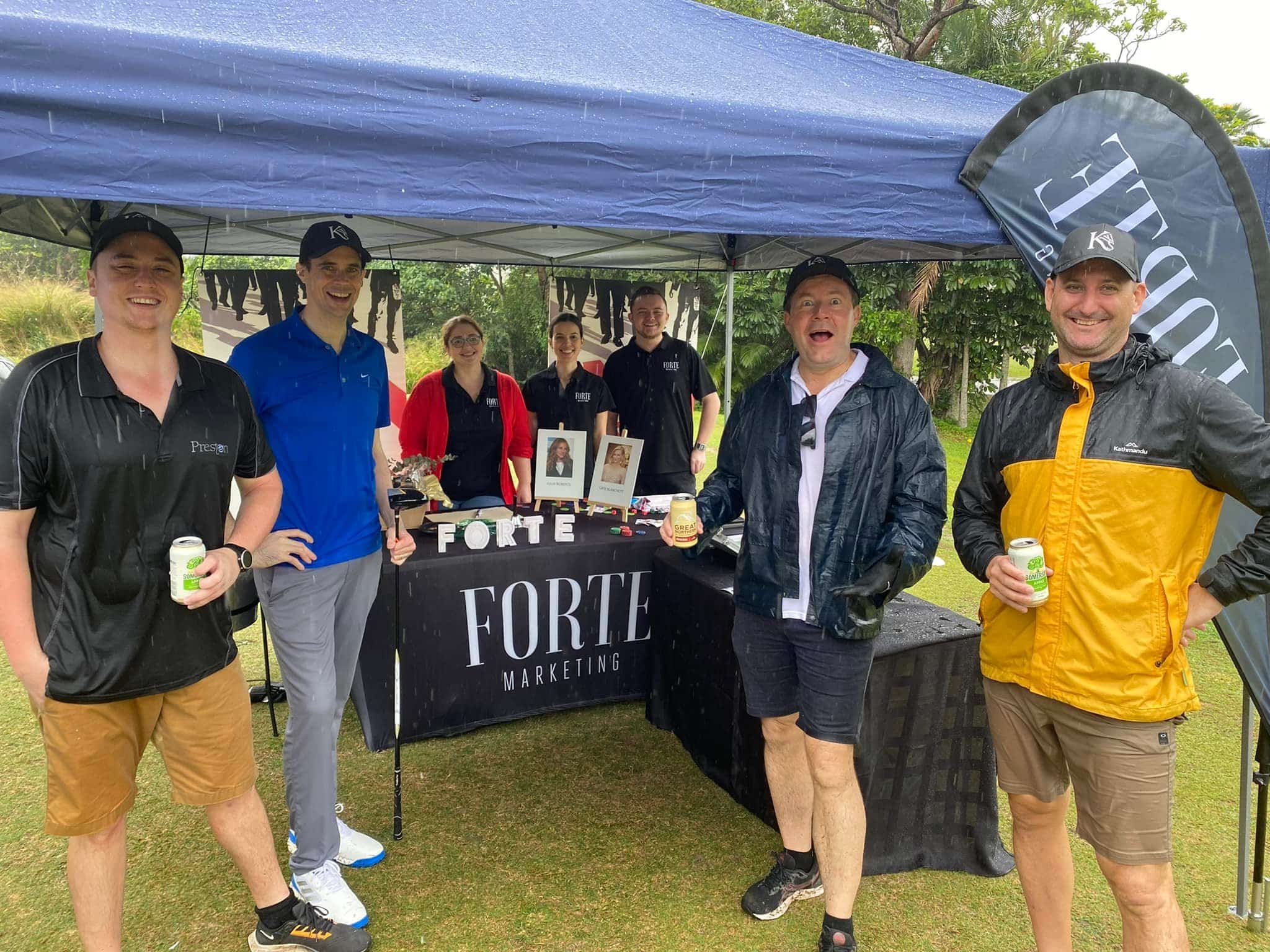 October
Once again we were fortunate enough to be nominated for the Marketing and Communications excellence award at this year's Business Excellence Awards. We had a great night of celebration, from the decorations, food and conversations to Kirrah and I attempting to out-salsa Juan and his wife on the dance floor.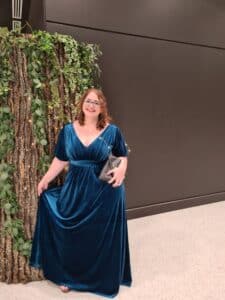 November
Whilst everything else was going on I was busy planning our Christmas photoshoot and team celebration. I'm not going to spoil the surprise, but I can tell you our shoot turned out pretty Wham wonderfully. 😉
The team celebrated the end of a crazy, fantastic, never been done before year with a game of X-Golf followed by dinner and drinks. We're all basically professional golfers now.
I've also started a new course on digital marketing. It's super recent so I'll have to tell you all about it next time.
EVENTS
I have of course continued to be a dedicated attendee to all Cairns Young Chamber events. The panel series, regular monthly events and the coffee mornings in partnership with YEP have highlighted my year with a network of truly fantastic people. '
On top of the event with CYC and YEP I have also attended some Chamber Luncheons, a tour of the radio station with CBWC and occasionally subbed for Juan and Darren at their BNI groups.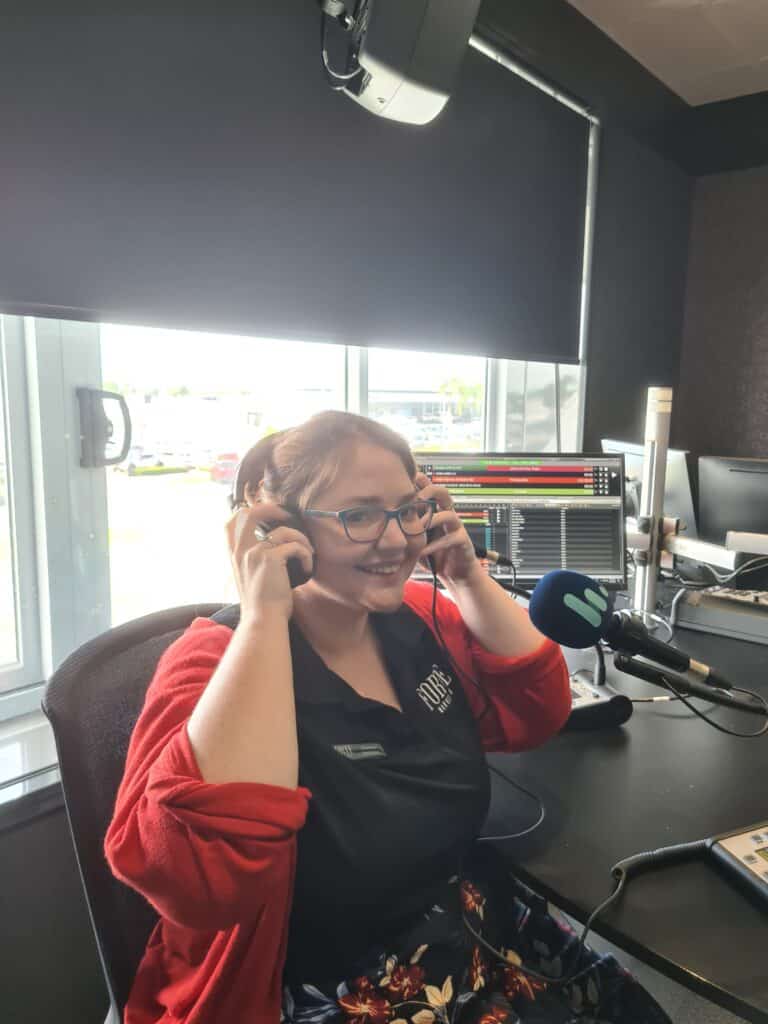 Clients
If you know me, you'd know it's hard for me to narrow down a favourite part of my job. I love the company, I love the team and so I love the work just as much but, if I really had to choose I will always say anything client focused is it for me. So, with the past few months finding me interacting with clients more and more I'm a happy Shartara. Attending photoshoots, planning meetings and the casual conversations had whilst walking a client through the process of making a change on their websites will always brighten my day.
The Team
Speaking of the team… What. A. Team! They are a vibe. The newest addition Callum settled in pretty much immediately. It feels like he was always there. Kirrah and I have bonded over being the only girls in Boyland, and Juan and Darren continue to Juan and Darren like no other Juan and Darren's have ever Juan and Darren'd. (I'm not allowed to use the 'B'' word so that will have to do).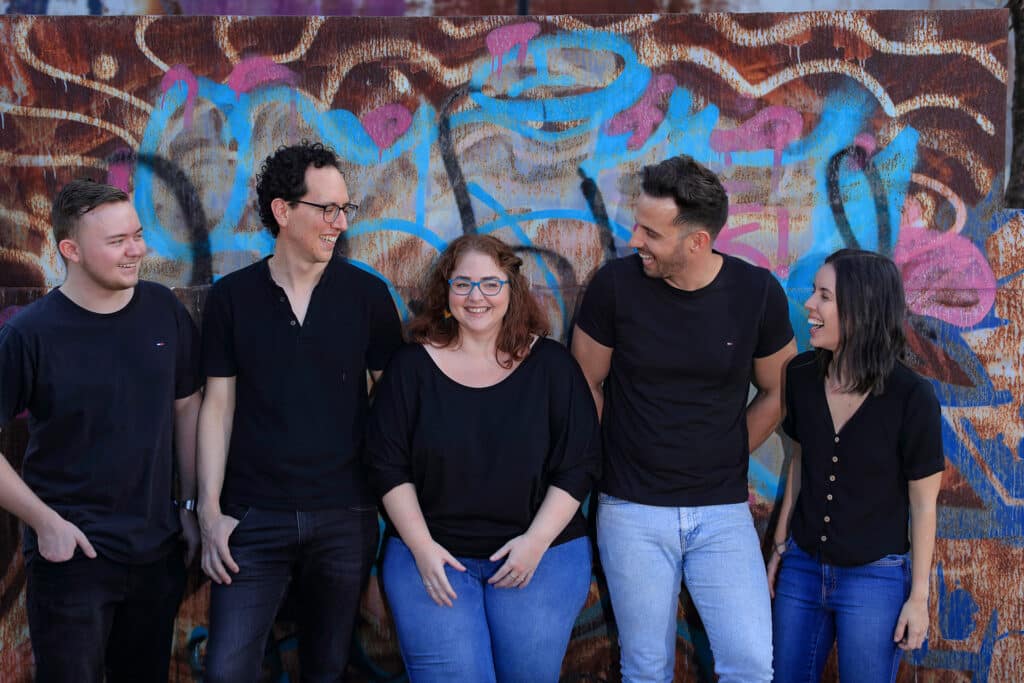 Alright I've got to go, this marketing isn't going to assist itself. 🥁
Until next time, your ever loyal,
Shartara.