We all know how much time and effort goes into building a brand-new website however, more often than not, that's where the story ends. The website is launched, and everything works just as it should. Right?
No! Even if you get lucky and your website hits the ground completely primed to convert visitors into sales or leads at optimal levels, you still need to closely monitor your site, your visitor's behaviour and spot any missed opportunities. Think of it like tending to a garden, rather than building a house.
For us, building a new website is just the beginning of a journey with our clients to not only raise the bar, but to continue to make leaps in driving more quality traffic and online conversions. Having built and managed websites for large international brands, down to local retailers, as marketers we know there is always more juice to squeeze from the lemon.
And, why wouldn't you want to get more sales from your traffic? In a world of ever-growing digital noise, preaching to the converted, may just be your digital savour.
To discover how to get more sales from your website, there are some basics you need to cover.
The basics
The first step on the road to sales funnel optimisation, is to identify how your website contributes towards sales. If you sell products online, well that's a pretty easy answer. Your online store is your direct source of revenue, therefore ecommerce provides a complete end to end sales journey – from visitor to customer.
However, if you operate in a business-to-business industry or sell a service, your website may perform the role of a digital salesman, generating enquiries for you and your team to follow up, based on a lead magnet placed on your site.
If this is the case, you should also consider what your lead magnets are. Relying on just one lead magnet can mean you miss out on opportunities, so develop a mix. Allowing visitors to request a free quote online or to book an appointment are probably the most common. But you can get more creative with your lead magnets, such as producing eBooks, 'How to' guides, Research Papers and Online Webinars.
Believe it or not, there are some websites that purely exist to provide information about their organisation or initiative in which case, their sales driver may just be growing their contact database, whether they be potential customers or advocates for a cause. Indirectly, this may will help increase sales or philanthropic donations in the future.
User Experience Tools
With a clear understanding of the basics, naturally the next step is to ensure they are easily found, used and completed online.
Remember, just because it is on your website, it doesn't necessarily mean it is optimised to convert large volumes of customers.
This is the reason when we build a website, we include six months technical support and reporting as part of the package, so we can tweak and streamline the performance based on actual user behaviour.
Whilst tracking tools such as Google Analytics provide the basics out of the box in terms of audience and behaviour, additional event and conversion tracking needs to be configurated so the site's true ability to convert visitors to customers can be assessed.
In Google Analytics, the conversion tracking will look something like this.

We can then attribute the conversions to different traffic sources such as Search, Social, Email and Direct traffic, amongst many other mediums.
Identifying the source of quality traffic that converts to customers, allows further optimisation of marketing activities – but that is another topic for another day.
Session recordings to identify user behaviour
With the intention of converting as many visitors to a site into customers as possible, it is important to understand how people are using the website. It's one thing to hypothesise what might happen which, let's be honest, is what every web developer is doing during a build and another, to know exactly whether the tool you designed is being used the way you expect it to be.
I think we have all seen a similar meme to this before.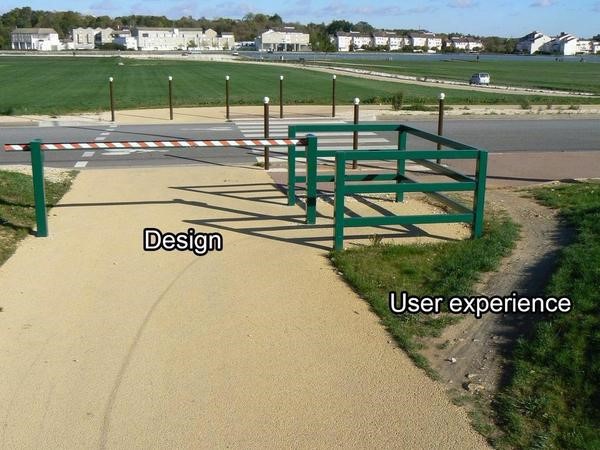 To clarify the user experience, it is important to see firsthand how visitors navigate the website. This can be a challenge as you may not have the budget to run a focus group for research.
The beauty is you don't have to.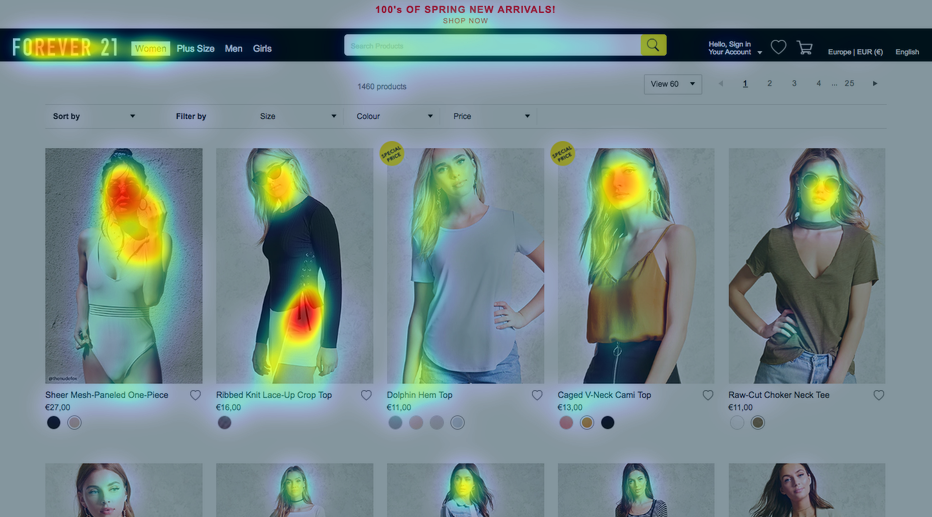 Heat maps are a powerful tool to help you understand how visitors interact with your site, allowing visualisation of the focus areas, or curser movements occurs on a page. There are different types of heat maps that identify scroll behaviour, click behaviour and movements.
Behaviour can change massively on desktop and mobile, so we always review both.
When reviewing these you can discover hotspots that can identify a high traffic feature such as a navigation item that receives lots of clicks, or a call to action that is submitted frequently.
Equally it can identify an issue. For example, if these are clicked disproportionally to the number of leads generated, it could be an indicator that a user is experiencing a problem completing the necessary steps to convert from visitor to customer. Nevertheless, heat maps are the first step to understanding the user experience of a website.
Typically, we go a step further, because we want to physically see what our visitors are doing. Live session records help us identify exactly what issues and opportunities there are with a website.
Naturally, resolving any issues, will automatically improve the conversion performance of a website but if you don't know it exists, you don't know it's holding you back.
Similarly, spotting opportunities based on understanding user experience provides you with new hypotheses to continue your optimisation journey but like with any experiment, they need to be tested and proven first.
A/B Testing and Experiments
To hypercharge a website's ability to convert visitors to customers, it is important to test these ideas to see if they actually lead to more sales or leads.
This could be as simple as changing the call to action or submit button, changing the orientation of a form, or testing a different image.
When running A/B tests, we can test and evaluate the effectiveness of these changes before rolling them out across the whole site.
Those that improve conversions naturally make it through and those that don't, never see the light of day again.
During the course of these experiments, we have been able to double the conversion rate of a website, which is massive when you consider the dollar value at stake.
Is now the time to optimise?
As experienced digital marketers, before we begin any advertising campaign, we always look to the website first to ensure it is ready to convert as many visitors into customers as possible.
Think of the website as a sieve and visitors as water. We don't want the water to escape, so we need to plug the holes in order to maximise sales for any campaign.
With this in mind, and the fact that businesses may be finding it harder than usual to win new customers, now is an opportune time to preach to the converted and maximise the sales from those already visiting your digital home.